This inaugural redesign launch of the NABE Global Perspectives is open access. The NABE family would like to offer this as a small gesture of gratitude for all educators interested in the education of bilingual learners who have endured a very challenging year.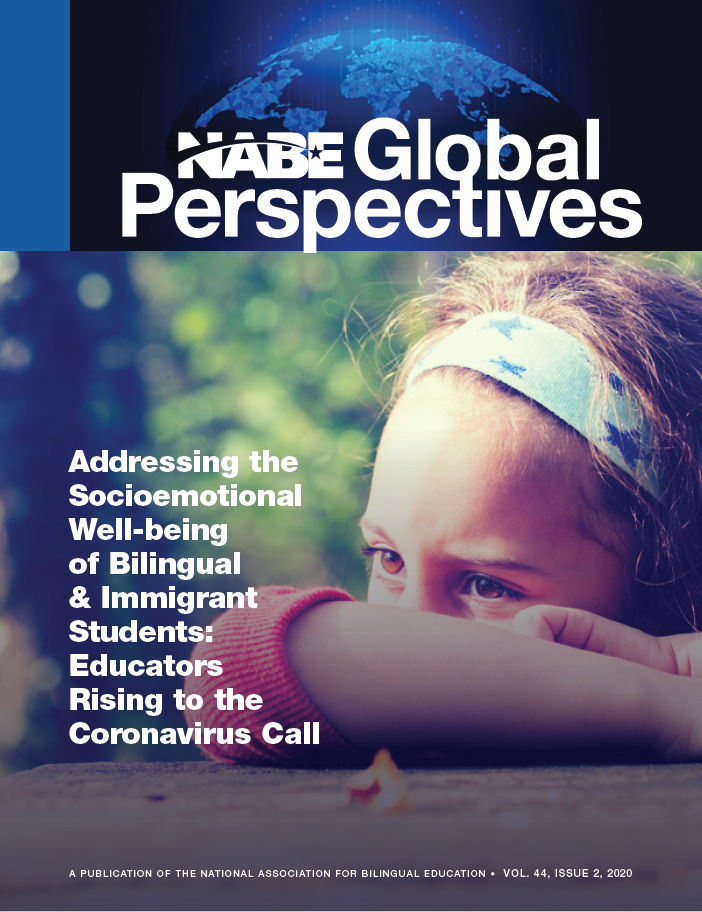 Read, share, or advertise in all NABE Publications here Online:
Reach Thousands of Bilingual Education Professionals!
Perspectives, a publication of the National Association for Bilingual Education, is read by nearly 20,000 educators and administrators. NABE's Perspectives is published four times a year on a quarterly basis and aims to meet the growing demand for information about bilingual education programs and the children they serve.
This is a magazine not only for veteran educators of Bilingual and English language learners but also for mainstream teachers, school administrators, elected officials, students, parents, and interested members of the public.
The
Bilingual Research Journal
is the National Association for Bilingual Education's premier scholarly, peer-reviewed research publication.
Bilingual Research Journal
delivers in-depth coverage of education theory and practice, dealing with bilingual education, bilingualism, and language policies in education. NABE's Bilingual Research Journal is the only journal dedicated to serving the field of bilingual education.
Topics include:
Assessment
Biliteracy
Indigenous languages
Language planning
Language politics
Multilingualism
Pedagogical approaches
Policy analysis
Instructional research
Language planning
Second language acquisition
The journal has a strong interest in matters related to the education of language minority children and youth in the United States, grades PreK-12, but articles focusing on other countries are often included if they have implications for bilingual education in the U.S.
To Subscribe: https://www.tandfonline.com/pricing/journal/ubrj20
To Submit an article: https://mc.manuscriptcentral.com/ubrj
This journal disseminates research-based studies as well as best instructional practices in the fields of bilingual education, dual-language teaching and learning, ESL and other related fields. We also encourage collaboration between University faculty and teachers or graduate students.
To submit an article: click
HERE