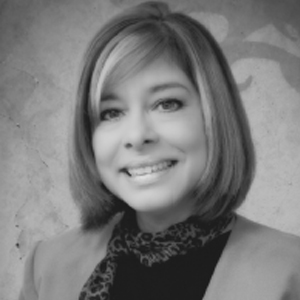 NABE Central Region Representative
rasmussenmyrna@yahoo.com
Myrna's energy, dedication and great people skills has given her the opportunity to collaborate in many areas of the Bilingual/Dual Language & ESL education field. Myrna is very passionate when it comes to providing the best education to all bilingual learners. She understands the importance of both knowledge and language as a form of empowerment for students. Her appreciation of different cultures, relationships, and communities is her strength, and it helps embolden her leadership and advocacy. Throughout her career, she has worked diligently to successfully serve bilingual students at several Title I campuses in different school districts. During her administrative positions in education, she has successfully supervised principals of Bilingual/ESL campuses, provided program guidance on Culturally Responsive Pedagogy, and implemented Two-Way Dual Language programs from their initial stages to increase student performance.
Her rich background experience started with a business degree that provided her the opportunity to work with many people from different countries like Mexico, South and Central America, and Spain, which sparked her passion to work with a diverse group of people. Growing up with a Spanish heritage inspired her to pursue a Doctoral degree at the University of Texas Rio Grande Valley, with specialization in bilingual studies. During her many years of directing initiatives for underserved and at-risk students, she has prioritized professional development and community involvement as fundamental components for success, focusing greatly on respecting and celebrating culture. She attributes her achievements to serving this unique and special student population, and the constant communication she has had with parents, and creating engaging programs for Latino parents to increase educational equity. She had ongoing collaboration with local entities, and continuous professional development to provide pedagogically sound resources for teachers to use in the classroom.
Her experience and passion in advocating for high standard language programs for Latinxs students is based on the premises of avoiding segregation, focusing on the power of the dynamics in DL programs with an economic and sociopolitical lens to strengthen the power of all children from immigrant and Latin-American backgrounds. She previously served in the Texas Association for Bilingual Education executive board and is currently the bilingual South Region representative at NAEP in D.C. (Nations Report Card). Now, she is humbled and proud to be a Central Region Representative at a pioneer organization such as NABE that began in the early 70's advocating for educational equity and academic excellence at the national level and is committed to take Bilingual Education to the next level.